Current Single Issue
Current Single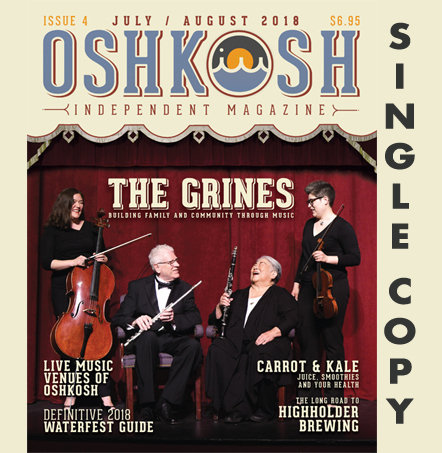 Single editions are available for current and previous editions. They cost a bit more, as we have to mail individually at full postage cost.
As of 6/23/18, we have 5 local retailers that are in the final stages of setting up retail sales of the current edition (at cover price) and the preceding one (at 20% off cover price). We don't have definitive timelines yet.
You also can try your luck picking up the current edition at any of the businesses and groups that advertised in the current publication. Each site receives a bulk distribution of magazines.
Finally, you might have success finding the publication at one of the spaces featured in the publication. These sites receive the option to purchase a stack of magazines at near cost to hand out.
Other sites that you can scan the magazine while visiting include most medical / dental offices and many business / service lobbies.